An anti-inflammatory diet is important for people who are looking to reduce their chronic pain. There are many scientific studies showing that certain foods cause inflammation while others reduce inflammation.
EXAMPLES OF ANTI-INFLAMMATORY FOODS
Fatty Fish
Poultry
Leafy Vegetables
Olive Oil
Tomatoes
Nuts
Fermented foods: sauerkraut, kimchi, kefir
FOODS THAT CAUSE INFLAMMATION
Refined carbohydrates (white bread, candy, pastries,
Fried foods
Processed meat
Trans Fat: margarine, lard, shortening
Our nutrition program will complement any care plan at Premier Medical Integration.By addressing the pain through a methodical diet, we treat the whole body so you can have a fulfilled life.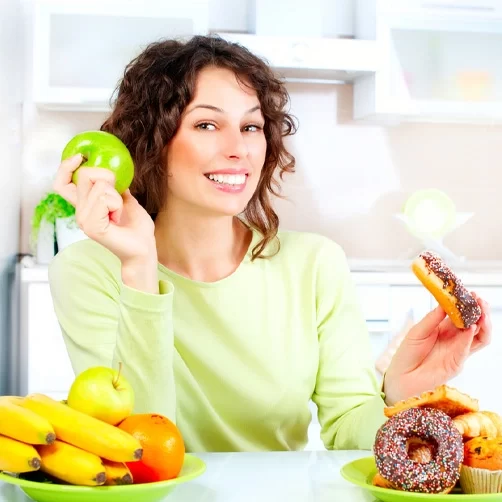 SIGNS YOU MAY NEED A CUSTOMIZED NUTRITION PLAN
Difficulty concentrating
Mood swings
Irritability
Trouble sleeping
Live or work around environmental pollutants
Lack of energy
Feeling bloated
Desire to enhance liver detoxification function
NUTRITION PLANS IN PHOENIX AZ
Our team tailors our nutrition program to you in order to gradually improve your lifestyle, reduce pain, and allow you to get back to the activities you enjoy.
REDUCE THE RISK OF HEALTH CONCERNS
High Blood Pressure
High Cholesterol
Cardiovascular disease
Insulin insensitivity
Type 2 diabetes
Hormone imbalance
A healthy body composition produces significantly better overall health. Excess fat and reduced muscle in an unhealthy body composition produce increased risk to other serious health concerns. Prevent these health concerns by addressing your diet today.
---
NUTRITION PROGRAM
Whether you opt for traditional treatments such as rehabilitative therapies, acupuncture, or spinal decompression, our team is committed to helping you get your lifestyle back. Contact our team today to discuss the best treatment options for you.