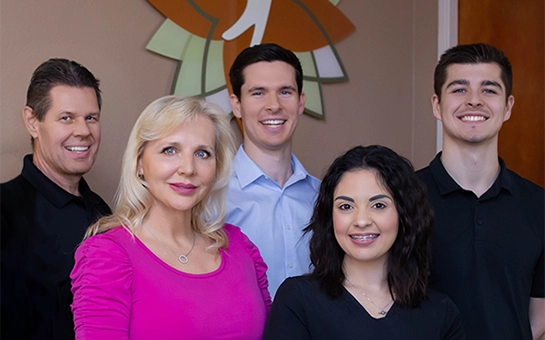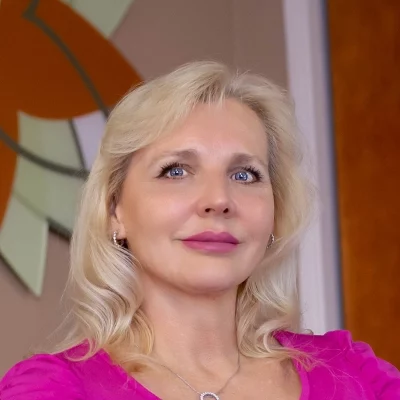 Nurse Practioner
Kathy Nelson Hawks, RN, BSN, MS AGACNP - BC CMT
After completing her master's thesis in the Use of Buprenorphine in the acute care setting to prevent severe opioid withdrawal, she saw that opioids are being prescribed and wanted to make a difference. Kathy feels that Premier Medical is a perfect way to help people achieve their best function without the use of narcotics.
After obtaining her BSN, Kathy worked as an RN for over 30 years in various fields, such as NICU, Burn Trauma, Shock Trauma, Emergency Room, and flight nurse (her favorite!).
Through her Masters, she recognized the industry's reliance on opioids and wants to make a difference. Kathy feels that Premier Medical is a perfect way to help people achieve their best function without the use of narcotics.
As an NP, Kathy has worked in Aesthetics, injecting botox, fillers, etc.
Kathy has lived in the Valley of the Sun for 24 years. She has 7 children, loves hiking, all sports, shooting bows and arrows, and spending time with her family.
Kathy graduated from Weber State University with a Medical Technology degree as well as her BSN and continued her education at Grand Canyon University with her MSN in Adult-Gerontology Acute Nurse Practitioner - Board Certified.
Nurse Practioner
Christina Caprino
Christina is a board-certified Family Nurse Practitioner with 17 years' experience in critical care and 5 years' experience in aesthetic medicine. She promotes health and well-being through innovative care & decision making utilizing her extensive training & certifications. Christina also values a healthy work/life balance, spending quality time with her two sons outdoors and long walks with her 3 pups.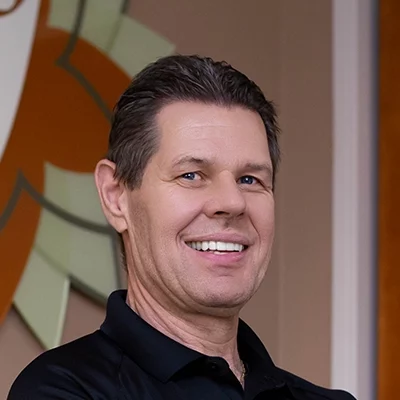 chiropractic physician
Jay McFarlane, DC, CCSP, AAMVI, Dipl Ac (IAMA)
He has been in full-time private practice since 1991, is certified & licensed in Physiotherapy, is certified as a Chiropractic Sports Physician, is a Diplomate at the International Academy of Clinical Acupuncture, and has received an Advanced Certification of Competency in Whiplash and Brain Injury Traumatology.
Dr. Jay McFarlane, D.C. played Professional Hockey from 1981-1984 and served as the Captain of 1981 NCAA Hockey Champions University of Wisconsin-Madison.
Dr. Jay McFarlane, D.C. is the primary chiropractic physician at Premier Medical Integration promoting Pinnacle Lifestyles. He completed his course of study as a Doctor of Chiropractic at Canadian Memorial Chiropractic College, Toronto, CA, and a Bachelor of Science-Biology, at the University of Alberta, Edmonton, CA.
---
He has served as Team Chiropractic Physician in Phoenix, AZ for:
Phoenix Mustangs
Arizona Thunder
Phoenix Roadrunners
Arizona Redhawks
---
Certifications:
Certified Chiropractic Sports Physician
Certified American Academy of Motor Vehicle Injuries
Diplomate International Academy of Medical Acupuncture
Advanced Certification of Competency in Whiplash and Brain Injury Traumatology
Certified Nike Golf Performance Specialist
chiropractic physician
BRYAN MCFARLANE, DC, MSFN
Advanced proficiency in activator technique. Master of science in functional nutrition. Advanced certification: Whiplash & brain injury traumatology
Case Manager
DANI ALMANZA, CA
Born and raised in Phoenix, AZ with 10+ years in the restaurant industry, along with 6 years Pharmacy background. I struggled with seeing the real and devastating effects of opioids. I realized I wanted a career change where it would make a real difference in helping others. Working here has brought me peace and blessings. In my spare time I enjoy spending time with family, painting, watching 80s movies, and traveling.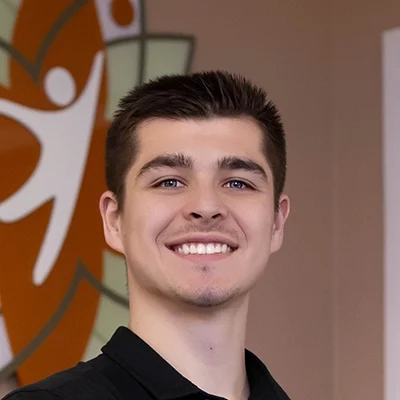 Business Development Manager
BRENT MCFARLANE
I watched my parents provide pain management solutions without the need for opioids for 30+ years. Their mission had a profound effect on the direction of my life when I decided to transition from my original career path of Mechanical Engineering, working on helicopters and spacecraft, to business development.
Now, I improve our systems that allow the delivery of our services. My goal is to scale the family business to the greater Phoenix AZ area and beyond, so we can change the way people look at health care and improve the health and livelihood of as many people. Occupational Therapist
Laurie McFarlane, OTR/L
Laurie is an Occupational Therapist, former professional gymnast, and founder of AniMotion™ children's exercise program and DVD. Laurie's motto is 'Play with a Purpose', and it is her goal to get kids moving.
Laurie believes that movement is a building block of life. AniMotion™ challenges children to move their bodies in new ways that lead to a more fully integrated nervous system and make them more ready to respond to other physical activities like gymnastics, soccer, and baseball. Whether it is hiking, skiing, fishing or simply doing household chores, kids who are doing the kinds of exercises demonstrated in AniMotion™ are better prepared by the brain/body connection that helped them to learn new physical skills. Balance, agility, and confidence grow as children gain overall coordination and control.
For more information about AniMotion™, click here.
Laurie is married to Dr. Jay McFarlane, D.C. and they have three grown boys who are successful, active, and athletic.
OFFICE HOURS
---
Monday
8:00am - 12:00pm
2:00pm - 6:00pm
---
Tuesday
8:00am - 12:00pm
2:00pm - 4:00pm
---
Wednesday
8:00am - 12:00pm
2:00pm - 6:00pm
---
Thursday
8:00am - 12:00pm
2:00pm - 4:00pm
---
Friday
7:00am - 12:00pm
---
Saturday & Sunday
Closed
---